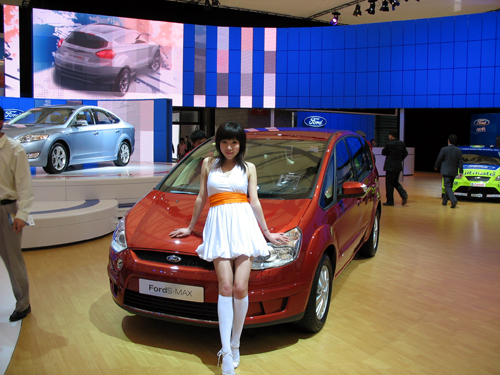 We cannot deny the fact that more and more vehicles are being sold in the Chinese auto market. And in that said market, women buyers are increasing. By last count, of the total car buyers in the Asian country, 32 percent are women. That means that automakers, in order to have a strong foothold on the Chinese auto market should design cars which can attract Chinese women. According to this article from the autochannel.com, Chinese women auto buyers prefer small cars. Although ordinary folks like us will not be involved in the designing of a new car for the Chinese, I would still share to you what these cars are.
The Chery QQ with the round headlights is a bit on the bad side of things for me but Chinese women dig it, or so the article said. The Honda Fit or the Jazz as it is called in other markets is also a favorite of Chinese women. I kinda like this car because even if it's small, it has that aggressive look to it thanks to that headlight. In the United States, the Fit is the eighth most favorite car by American ladies.
The third car on the list is the Nissan Tiida or the Versa. I believe that this car was just recently launched and the fact that it has become the third most favorite cars by Chinese women shows that Nissan is doing well in its expansion of operation outside of Japan and the United States. The Chevrolet Spark which is the mold of the Chery QQ is number four on the list. Maybe its the price which makes the Chery more attractive than this Chevy.
Next on the list is from a European automaker. It's not an Audi with reliable and sport-tuned shocks but a Volkswagen. The VW Polo which I also like is the fifth most favorite car by Chinese women. The hatchback version of this car is very popular among women in the said country. Last year, 90 percent of the total number of Polo units sold were bought by Chinese women.
Sixth on the list is the Suzuki Swift. Sales of this car was given a boost by a commercial featuring Manchester United's Cristiano Ronaldo. Number seven on the list is the Chevrolet Sail - a global car from General Motors. Number eight is the Peugeot 206 with the Audi A4 on number nine and the redesigned Toyota Yaris which is marketed as the FAW Vizi in China.